Dr.Ammar Abdalla Ahmed Suleiman
Believing in the tasks carried out by the Secretariat of Academic Affairs at University of Sinnar and recognizing the importance of achieving development and quality, especially at the level of progressing the academic process and the improvement of its product (output), we in the Secretariat of Academic Affairs endeavor to take over this mission within the framework of the vision of the University of Sinnar in achieving regional and international leadership and excellence in forming a knowledge society.
Vision: To achieve excellence and innovation in various fields of knowledge.
Mission: Supervision and follow-up of the academic process and developing the staff performance quality and capacities building.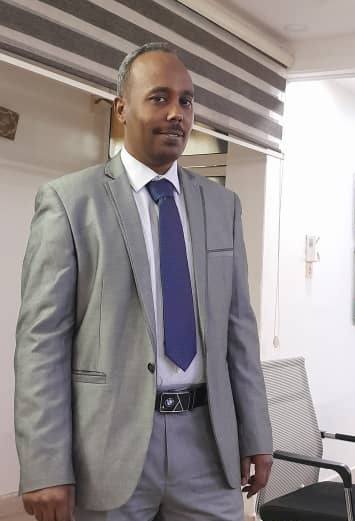 In order to achieve the structured goals and carry out the tasks, the administrative structure of the Academic Affairs Secretariat includes a number of departments and units, the most important of which are the Staff and Training Department, the Admission and Registration Department, the Senate Board Department, the Certificates Department and the Alumni Unit.
The administrative structure of the departments and units has been approved to enable the Secretariat of Scientific Affairs to perform its various tasks represented in the followings:
To ensure the quality of educational outputs at University of Sinnar and their compatibility with the labor market by applying recognized academic and professional standards at the national, regional and global levels.
To follow up the academic process (registration, Teaching and exams) and to ensure its quality, evaluation, and control according to the relevant regulations and systems of the university.
To Supervise and communicate with university graduates adapting certain database to obtain feedback and benefit from their expertise.
Drafting systems, regulations, and procedures regulating business, academic and scientific activities, encouraging the principle of transparency and academic governance in the university.
I will be very glad of you to join University of Sinnar website and your valuable suggestions too.